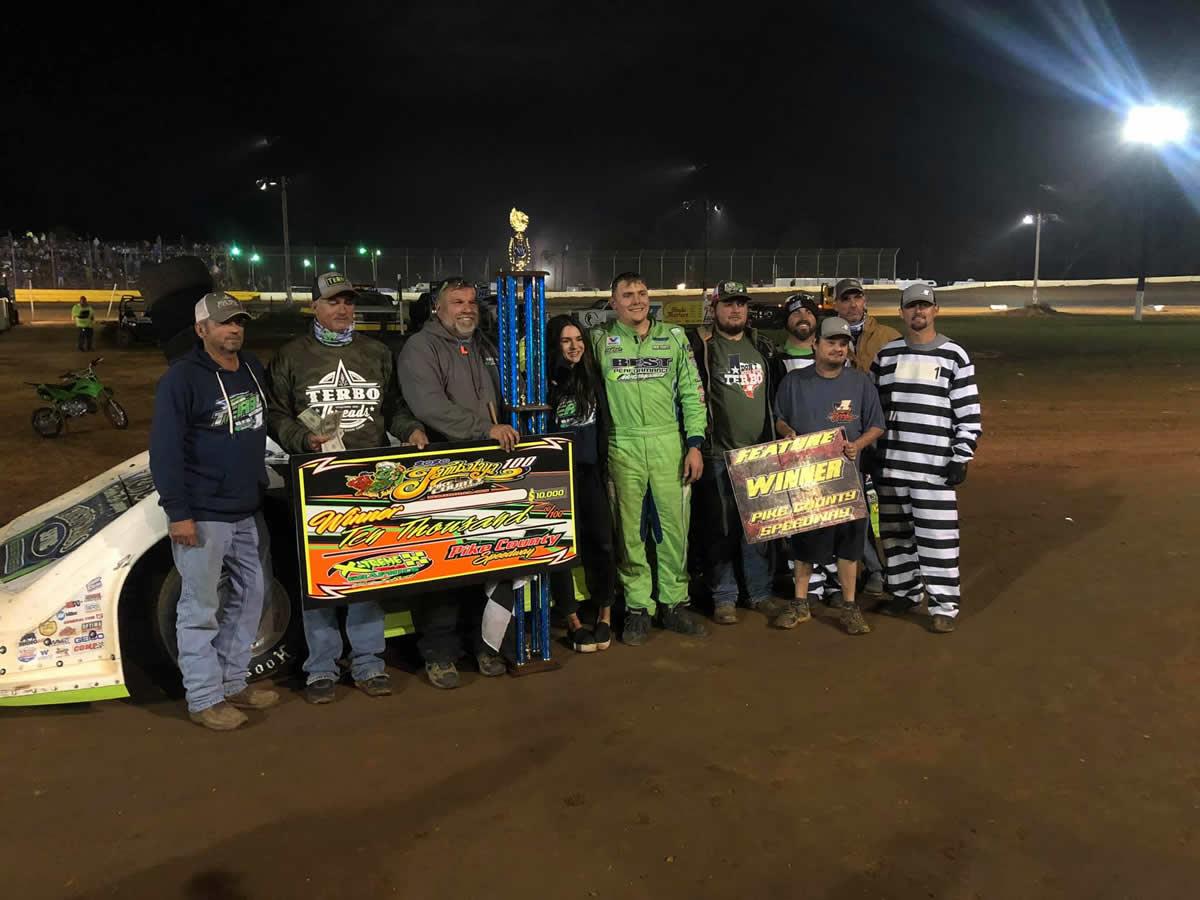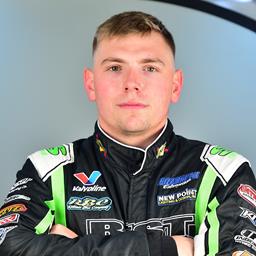 ---
Tyler Erb scores $10,000 Jambalaya 100 finale at Pike County
Tyler Erb returned to his winning ways, scoring a dominating victory in Saturday night's Jambalaya 100 at Pike County Speedway.
Erb went unchallenged after taking the lead in his Industrial Resourcing Group No. 1 Best Performance Motorsports/ Rocket Chassis/ Durham Racing Engine Super Late Model and drove away to a 5.031 second margin of victory.
"We've been running really good and just needed to get a win," said Erb, who notched his sixth overall victory of the season. "I'm happy to get a win. I've been so close and last week we lost a lot of money because of a part failure. We're getting a little bit of it back.
"This is pretty cool. I think I came here when I was like 10 years old and watched a guy that raced for my dad drive he re. It's a super fun track. It's different. One end is different from the other."
1Friday night found Tyler Erb in action at Pike County Speedway in Magnolia, Miss. to kick off the two-day Jambalaya 100. Erb secured his spot into the $3,000-to-win opening night feature with a 10-lap heat race victory.
Starting in third, Tyler blasted past polesitter Dane Dacus on the opening lap but a caution negated the move. Making a late-race charge to challenge leader Jason Feger, Erb came up short to finish second behind Feger with Spencer Hughes rounding out the podium.
For the finale on Saturday, Tyler started the night off with a heat race win, which positioned him third on the starting grid for the main event. Navigating around Jason Feger on lap 31, Erb cruised to his sixth win of the season over Feger, Spencer Hughes, Michael Arnold, and Luke Bennett.
Finishing more than five seconds ahead of the Feger when he crossed the finish line at the conclusion of the 70-lapper, Tyler Erb earned $10,000.
"I got to follow Jason for 100 laps this weekend. That made it a little bit easier," Erb said. "I kind of saw what he was doing and tried to figure out where I could pass him. I knew it was probably gonna rubber. I could feel it. I didn't want to show him my nose so when I got around the outside, so I just kept ducking down low and made it work. Congrats to him and Spencer. We all ran top three two nights in a row, so that's pretty cool."
Back to News