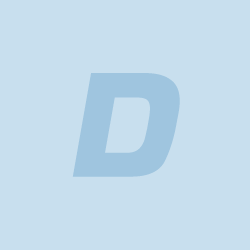 7/13/2019
---
Diamond Nationals Spotlight: On scene for May calamity, young star Erb returns to Wheatland with high hopes
WHEATLAND, Missouri - Tyler Erb returns to Lucas Oil Speedway this weekend for the 13th annual CMH Diamond Nationals Presented by Super Clean looking to built on the momentum from a recent Lucas Oil Late Model Dirt Series victory.
The rising young dirt-racing star also will be looking for a calmer visit to south-central Missouri than his last one.
Erb was one of a handful of drivers and officials who were settled into the pit area early during Show-Me 100 week. It was late on a Monday night when a severe storm blew into Wheatland and unleashed powerful winds, creating damage that wound up cancelling the Show-Me 100.
"I remember it all," Erb said earlier this week, recalling the chaos that ensued while he and crew members Randall Edwards and Colbey Richman were in the Best Performance Motorsports hauler watching a movie about 11 p.m. that night. As the hauler rocked, the trio sought shelter in a nearby concrete building to ride out the storm.
"It was raining and you couldn't see anything," Erb said. "We really didn't know what was going on. I think it was good that it happened at night. Had it been during the day, it probably would have been more scary."
Fortunately, even with major damage to the nearby off-road facility and several motorhomes and campers flipped in the campground, there were no life-threatening injuries.
Now, Erb and the Lucas Oil Late Model Dirt Series teams are ready to try it again. The Diamond Nationals expands to a two-night event to help fill the void of the Show-Me 100 cancellation. Full programs are set for Saturday and Sunday, with $15,000-to-win features both night.
Erb, 22, is coming off a victory last Friday at the Topless 50 at Tyler County Speedway in West Virginia, his first win since March 31. That vaulted him into second place in the season championship standings, 360 points behind Jonathan Davenport and 75 in front of Josh Richards.
"We're definitely excited about this trip and everything that's coming up," Erb said, noting two nights of racing at Tri-City Speedway before returning to Wheatland. "I feel like we've had momentum all year. Some nights, it just doesn't play out in your favor."
Erb got off to a flying start in his rooking season on the circuit and with Best Performance Motorsports, winning three of the season's first four LOLMDS events during Georgia and Florida Speedweeks. It was an impressive debut in taking over a ride from Josh Richards, one of the legendary names in the sport.
If Erb felt pressure, he didn't show it.
"He's one of the top five racers in the country," Erb said of Richards. "There's a little bit of an expectation, but I definitely put more of that on myself than anyone else would. We started off in Florida really, really good. I don't think we could have asked for anything more. We won three races and probably led five more."
Erb, from New Waverly, Texas, began his racing career at the age of 14 and has claimed over 30 career wins. Known to his fans as "Terbo," he didn't hesitate when the opportunity to drive the Best Performance No. 1 Rocket came about.
"I was pumped up," Erb said of his initial reaction. "I kind of talked to Randall (crew chief Randall Edwards) a little bit before. We all want to do the same things and all kind of have the same personalities. They understand what it takes and that there are going to be ups and downs and it's not always going to be roses."
While the visits to victory lane have been less frequent since the hot start, Erb has remained consistent enough to be a title contender and has the inside track to become the LOLMDS Eibach Springs Rookie of the Year.
"It's gone great. We've made the most of every night and a lot of positive things have happened for us," Erb said. "It just excites us for the rest of the year and for the years to come. They've put a lot of faith in me. A lot of equipment and a lot of money go in and out of this things. It makes me feel really good that they have confidence in me."
Catching Davenport, considering the wide points gap, seems unlikely. But Erb isn't going to concede anything.
"Absolutely we have a chance," he said of running down the reigning champ. "Things have to happen. There's a lot of ups and downs in a season and (Davenport) hasn't experienced many downs this year. You just have to race and give it your best every night and at the end of the year, whoever's been the best will win it.
"Right now, he has us covered, but I feel like we have as good a shot as anybody. We're gonna keep digging and try to make the most of it."
USRA Modifieds in action Saturday, Street Stocks on Sunday: The Pitts Homes USRA Modifieds will be the support class on Saturday with a $2,000-to-win feature. On Sunday, the O'Reilly Auto Parts Street Stocks will be in action, with the feature winner taking home $1,000.
Gates will open at 4 p.m. on Saturday with hot laps at 6:30 and racing at 7:05. On Sunday, everything will be one hour earlier with gates opening at 3 p.m., hot laps at 5:30 and racing at 6:05. An autograph session with the drivers is scheduled for 4:30-5:15 p.m. Saturday.
Door Panel Auction on Saturday: Also on Saturday will be Ron Mitchell's "Doors for a Cure" Door Panel Auction on the hillside between the front gate and main grandstands. Mitchell, a long-time southwest Missouri racing photographer, has been doing the auction for several years during the Show-Me 100 with proceeds going to the American Cancer Society. He expects to have at least 60 panels, from various drivers, available for bid. Last year, the auction raised $10,600.
---
Article Credit: Lyndal Scranton
Back to News